We provide accounts receivable solutions to help businesses & medical practices maximize profit recovery while reducing our clients expenses and protecting their reputation.
Kinum, Inc. (formerly Fidelis Asset Management) was founded in 2008 with the vision to offer a low-cost solution for small to medium size businesses to manage and outsource their slow and non-paying customers. After years of working in the industry and learning how to (and how not to) build a great collections team, Kinum's Founders departed from the large conglomerates to build the industry leader.
We know that relationships drive profit and wanted to protect them first and foremost, so we mixed our knowledge of proven systems with our human hearts and came up with the Connect Phase. It instantly proved to be as successful as we hoped. We saw that 90-95% of the recovery was happening in the Connect Phase, and we knew we had the solution our clients had been looking for for years.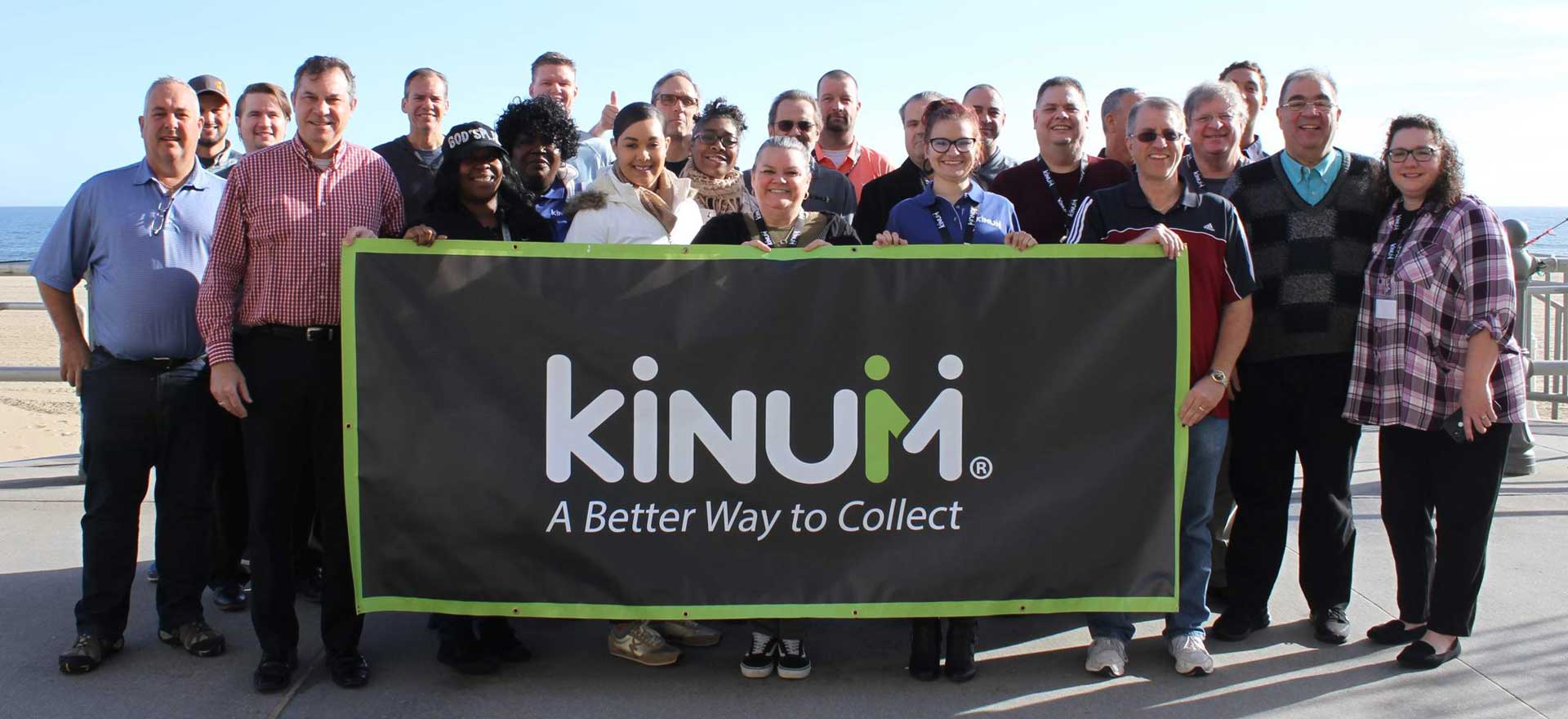 Our motto is
"We haven't earned a client's trust when they sign up for our services, we have earned their trust when they renew our services."
The Kinum Company Model
Get the "right people on the bus:" Our name, Kinum, is an acronym for Family (Kin) before Numbers (Num.) We respect our team members and offer them a unique career opportunity unlike many other competitors. What that means for our clients: we attract and retain the most talented collectors, business development partners, and support team in the industry.
Provide an outstanding collection service to our clients: Kinum offers a wide array of services including First Party payment reminders, low-cost Third-Party Collection demand letters, professional and in-house US-based collection representatives, and a legal network engaged in pursuing legal action when all else fails.
Never stop growing and evolving! Collections is a complicated industry with government regulations, industry standards, and constant changes. We are always working to improve our collections team, improve our collection service with new innovations, and closely follow technological improvements to stay at the top of the industry.
Bottom line, collections and recovering delinquent debt from consumers and businesses is a People Business. Kinum believes in respecting our team members who, in turn, believe in respecting our clients, their reputations, and the consumers we communicate with on a daily basis. The emphasis we put into our people leads to a higher recovery rate with a minimal rate of complaints.