Our Commercial Collection Division provides solutions to businesses who want to protect relationships as well as their bottom line.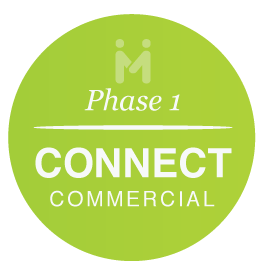 Third Party Collections notices for a low flat rate
During this phase, clients make payments directly to your office and you keep 100%. No percentages, no commissions. Plus, you retain complete control: you have the ability to cancel or resume contacts at any time, and the flexibility to determine how you communicate with your clients.
REQUEST A FREE CONSULTATION
Choose between one of the following debt recovery methods:
Standard
Our standard approach is a series of three carefully worded letters that encourage repayment of the debt while still maintaining a positive relationship with your client.
Audit/Diplomatic
The audit series is designed for clients that require extra sensitivity due to the nature of their relationships. The four letter series has a soft touch, acting as a debt verification service to diplomatically resolve overdue accounts.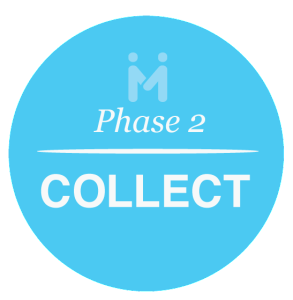 A superior Commercial Collection Agency to maximize profit on difficult accounts
After all pre-collections measures have been exhausted, it's time to turn the account over to our highly trained B2B collections team. We work to do the best for you and your debtor first and foremost, and if we don't collect, we don't charge.
In this phase, you again have the option of choosing between the following two collection tactics:
Standard
Kinum's standard contingency collections communicate a sense of urgency to all stages of delinquent customers. By providing a strong third party voice, our service is proven to reduce net write-offs and DSO's and increase your revenue.
Audit/Diplomatic
In our audit approach, Kinum acts as an extension of your company to validate and then resolve debt.  Our agents are considered the top of the industry, and are trained and supervised to treat your clients as their own.
We provide additional tools that can be leveraged to meet your customer's needs.
Credit Reporting
Our partnerships with business reporting agencies like Experian allow us to increase your collection rate in an efficient and economical manner.  This tool can be leveraged or withheld depending on the sensitivity of your client relationships.
10- Day Demand
This complimentary service is available as an addition to your in-house collection process, and will alert your clients that their debt will be going to a third party commercial collection agency unless paid within 10 days of the date of the letter.
Legal intervention

Nationwide network of attorneys
For no additional upfront fee, we offer personal legal contact and analysis from a nationwide network of attorneys that specialize in commercial collection law.

Case-by-case Collection Risk Analysis
Kinum will check the collectibility of the account with an asset search to only initiate a suit when appropriate.

Complete control of intervention
If recommended by our law firm to file suit, any initiation of legal proceedings would require your prior approval.
Still have questions?
Contact Steven Myren to discuss Kinum's Commercial Collection Agency services.       SEND EMAIL