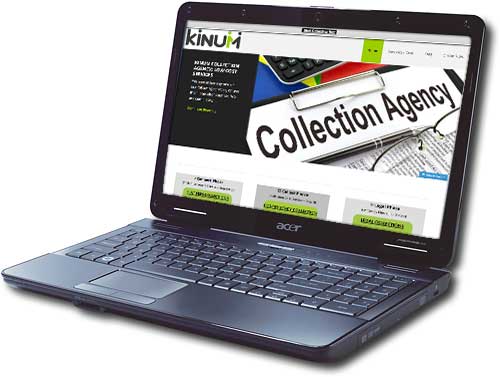 Kinum Inc. a leading provider of accounts receivable management, has launched the website, KinumOrders.com, for prospective clients to securely and easily sign-up for Kinum's "Collect" service. The self-service order form on KinumOrders.com is remarkably simple to use. It is intended to serve Small Businesses who prefer traditional contingency-based collections over flat-fee based "Collection Letters" service. However, if a client decides to use the Kinum's Collection Letters service later, they can be easily set up for it.
A Kinum associate reviews all online orders before they are approved. Most clients are set up within one business day, sometimes on the same day when the order form was submitted. The client may be contacted by a Sales Associate or Client Support Specialist if any clarification is needed or something does not look right.
Benefits of Registering
Clients will be given access to Kinum's online Client Portal so that they can start submitting accounts for collections. The Client Portal can be utilized to monitor performance and inform Kinum of any payments that clients may receive directly. It can also be used to upload documents and transfer accounts from one service to another. Kinum has software integration with several billing platforms like AthenaHealth, Pulse, QuickBooks, and Raintree. This allows clients to directly transfer accounts from their accounting software to Kinum, without the need to re-enter them on the Client Portal.
Kinum serves small businesses and medical practices to improve their revenue and collections using advanced technology and automation. Kinum works in the best interest of its clients and attempts to maintain the valuable relationship between creditor and defaulter.
Sign Up Today!
Clients signing up through KinumOrders.com for the "Collect" service will incur no upfront costs since this step is purely contingency-based. No Recovery means No Fees. Kinum gets paid only when it recovers money. Kinum recommends using "Connect" (low-cost Collection Letters) for accounts that are less than 120 days past due. Accounts that are over 120 days or returned mail are better suited for our "Collect" (U.S. Based Collection Calls) service.
For a detailed explanation of Kinum collection services visit KinumOrders.com or Kinum.com.