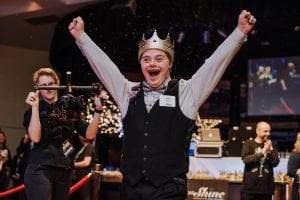 For the past couple of years, Kinum Regional Business Owner Todd Hines has volunteered at an event called "Night to Shine". This event is sponsored by the Tim Tebow Foundation. Once a year on the same night of the weekend before Valentine's Day churches around the world have a prom for people with special needs. This year on February 9th, more than 540 churches from around the world came together to host "Night to Shine" for approximately 90,000 guests through the support of 175,000 volunteers. Todd's church had more than 250 guests ranging in age from 14 to 78 years old.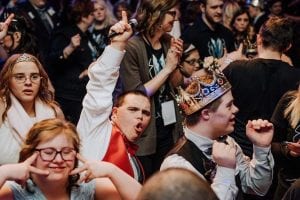 Hines was on the Shoe Shine team again this year. The day of the prom guests were able to come in and get pampered, by having their hair and make-up done by professionals. Guests were served dinner, and at the end of dinner all guests were crowned king and queen of the prom. They each received crowns or tiaras donated by the Tim Tebow Foundation. After the kings and queens were crowned, there were lots of activities to help them enjoy the night: karaoke, a shoe shine booth, limousine rides, and professional photographers. Superheroes were also on hand for pictures with the guests. After dinner, pictures, and the limousine ride guests danced the night away.
Caregivers were also given the opportunity to get pampered and relax. As a caregiver, you had the option to drop off the guest or stay. They were offered dinner, massages, manicures, and pedicures as well as a barista and a sitting area with televisions for relaxation.
"It was a very rewarding and humbling experience!"