As a retailer or business that relies on their customer base to keep profits coming in, creating a credit plan may be in your best interest. There are detailed steps in creating an effective credit policy that will be beneficial to both you and your customers. Here are some crucial steps to consider when putting together a policy that will protect your interests.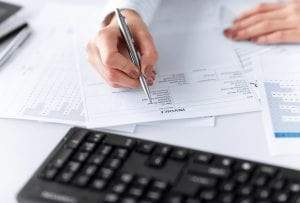 An effective credit policy will have the following elements:
Guidelines on the credit evaluation process:

Specific criteria for granting approvals.
Procedures for how to set credit limits.
How to deal with approved and declined customers.
Outlined procedures on setting up new accounts.
A past-due communication system for delinquent customers.
Set guidelines for raising credit limits.
Guidelines on when to send a customer to in-house and external collections.
Protocols for customers who wish to use online or automatic bill pay systems.
Guidelines on when a debt should be written off.
A number of correspondence letters to address different situations.
A team in place to closely monitor client accounts.
All of these elements are equally important to ensuring the success of a credit policy. From the very beginning, whether the application process is online, in person or via a hard-copy application, there must be a signed credit application, allowing your company to pull a credit history if you choose to do so. Additionally, the application should specific that you have the authority to check credit history and references. These disclaimers are imperative in protecting your company from expensive litigation in the event the customer claims they did not apply for or use credit in their name.
A few tips in creating an easy credit policy:
Make it effortless for the customer. Your applications should be easily retrieved throughout the store, online and electronically at the register. The application verbiage should have everything you need outlined in one place to alleviate customers having to provide additional information at a later time.
Provide incentives for being a credit-based customer. Discounts for using the card, or for signing up are quick ways to get them interested.
In establishing a credit policy, making sure you are aware of the laws regarding consumer protection and privacy. It is best to have an attorney review any credit policy prior to moving forward.
Implementing a New Credit Policy
The implementation of a new policy should occur in stages:
Stage 1
The executive team, financial representatives, marketing team and a few employees should come together to decide on the best way to disseminate the new credit policy to include everyone at all levels of the organization.
Stage 2
The marketing team should identify the target market for potential customers. After this market is defined, a marketing strategy should be created and presented that will be both insightful and impactful to the customers.
Stage 3
A manual outlining the policies should be created and training should take place at all levels. Any outside companies involved in the process should be included in the training.
Stage 4
Dates for rollout of all activities should be put in place. All marketing materials, applications, website applications and correspondence should be completed.
Prior to full implementation, a test run should take place, possibly offering credit applications to those individuals who are enrolled in your loyalty programs. This will provide a basis for evaluating the current policy, what needs to be changed and whether any enhancements are necessary.
By following these key steps, you will be able to implement an effective credit policy that will help move your company forward while providing new opportunities for customers to build their credit. If successfully done, this will enhance the company's brand image and strengthen the portfolio for further expansion.